THE ROCKER
Milkshake:
$14.75
Waffle Bowl Sundae:
$12.50
Mugshot:
Western Son Blueberry Vodka +$3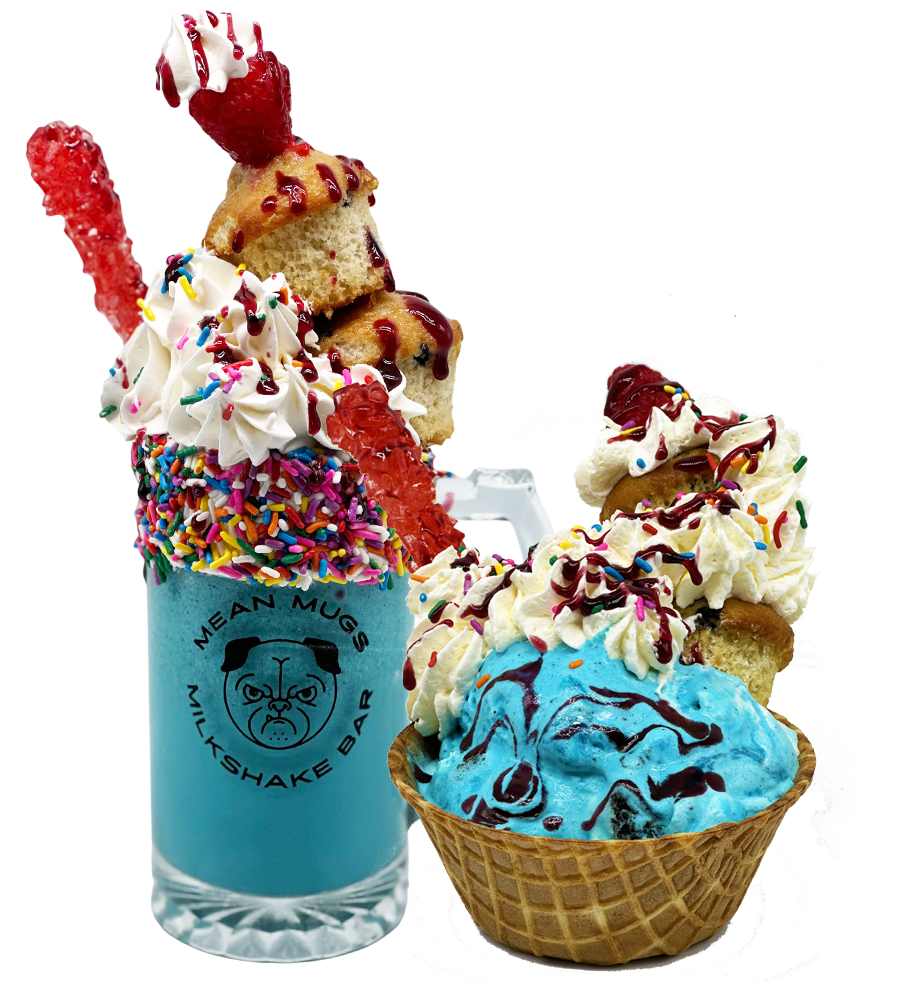 The Usual Suspects:
Lil' Blue Panda Ice Cream, Vanilla Buttercream Icing with Rainbow Sprinkles, Whipped Cream, Mini Blueberry Muffins, Red Rock Candy Stick, Fresh Raspberry, Rainbow Sprinkles & Raspberry Drizzle
Here's the Scoop:
The Rocker can't get enough of the blues and loves to rock out daily. This cotton candy crooner has the sweets to melt hearts and pick you up when you are feeling blue. 
Mugsy Mantra: Lift others up, and together you both rise.