THE HAPPY CAMPER
Milkshake:
$13.75
Waffle Bowl Sundae:
$11.50
Mugshot:
Smirnoff  Vanilla Vodka +$3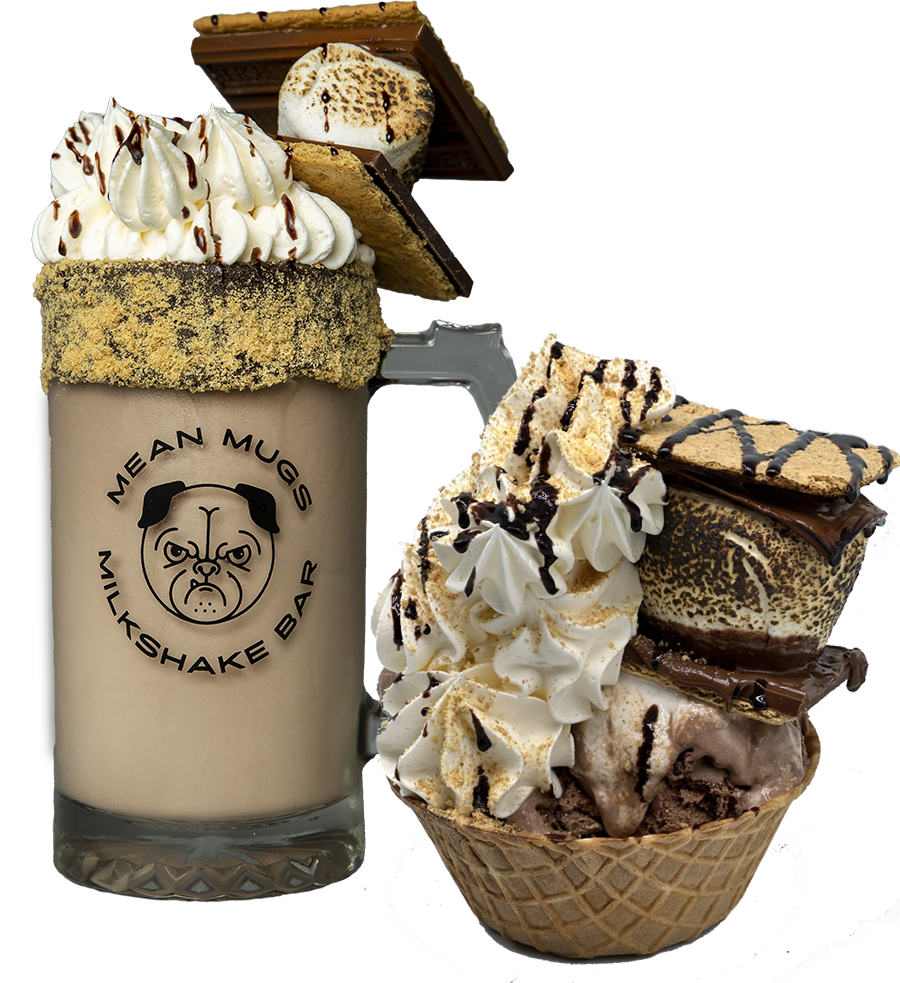 The Usual Suspects:
Chocolate Marshmallow Ice Cream, Chocolate Dip with Graham Cracker Crumbles, Whipped Cream, Hershey Bar, Graham Cracker, Marshmallows & Chocolate Drizzle
Here's the Scoop:
The Happy Camper always tries to bring s'more fun to the day. This toasty marshmallow warms your heart by smothering you with love, sweetness and nostalgic stories of the good times you've shared together.
Mugsy Mantra: Sometimes you may get burned, but you've got to stick with it until you get it right.